"Composite Veneers: the DIRECT-INDIRECT technique"
Dr. Newton Fahl, Jr. received his DDS degree from Londrina State University, Brazil, in 1987.
In 1989 he received the Certificate in Operative Dentistry and Master of Science degree from the University of Iowa, USA.
Dr. Fahl is a member of the American Academy of Esthetic Dentistry (AAED), founding member and past president of the Brazilian Society of Aesthetic Dentistry (BSAD), and past-president of the Society for Color and Appearance in Dentistry (SCAD).
Leer más ↓
Leer menos ↑
EN ESTA SESIÓN UTILIZAMOS
Estelite Sigma Quick
Up to 90 seconds to create a real work of art, only 10 seconds to light cure it.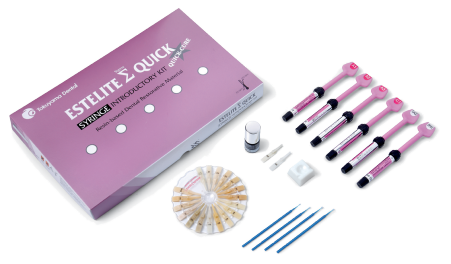 DESEA RECIBIR MÁS INFORMACIÓN SOBRE NUESTROS PRODUCTOS?