"Long lasting brightness of composite veeners"
Graduated in dentistry from the European University of Madrid (1996-2001).
Since 2001 he has continued his training in Restorative and Aesthetic Dentistry, carrying out different post-graduate courses and specializations in Spain, USA, United Kingdom, Switzerland, Italy and Brazil.
From 2000 he began to train professionally with Dr. Radigales and in 2005 he joined his medical staff where he will remain until 2012.
Leer más ↓
Leer menos ↑
EN ESTA SESIÓN UTILIZAMOS
Estelite Sigma Quick
Up to 90 seconds to create a real work of art, only 10 seconds to light cure it.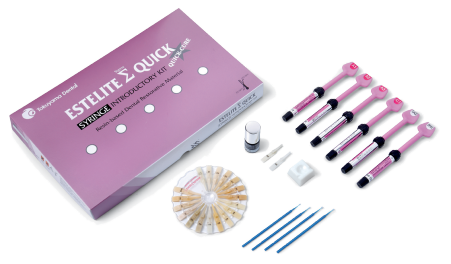 DESEA RECIBIR MÁS INFORMACIÓN SOBRE NUESTROS PRODUCTOS?